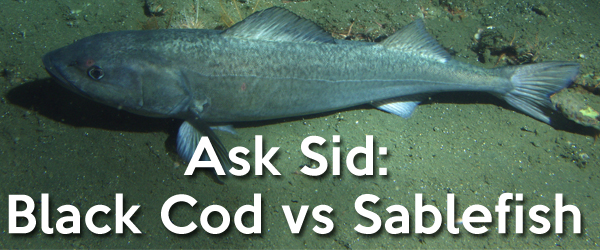 Question: What is the difference between black cod and sablefish?
Answer: Not much. Here on the west coast of North America in the old days a popular item was the salty orange coloured smoked black cod from Alaska. A new product was encouraged as a non-smoked black cod that really took off and was marketed with the unique name of sablefish.  I was just at a dinner at West restaurant in Vancouver this week celebrating the 10th anniversary of the successful Vancouver Aquarium Ocean Wise conservation program. Lots of sustainable seafood served including spot prawns, side stripe shrimp, Albacore Tuna, Dungeness Crab, Halibut and Wild BC Sablefish (served a la Plancha with pickled mushrooms, braised Daikon & Dashi Broth).
---
You might also like:

Loading ...