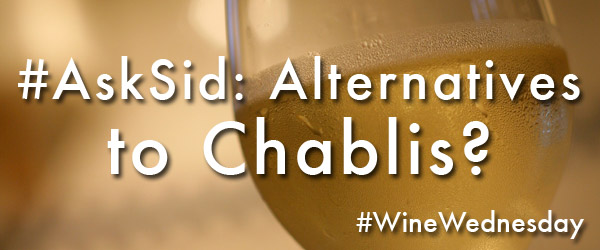 Question: I like the classic pairing of Chablis with oysters and other fresh seafood but notice the prices are rising. Would you please suggest a cheaper alternative?
Answer: Yes the consumer now is recognizing the distinct terroir and fresh minerality of Chablis which is increasing the demand while crop levels have been reduced by difficult weather the last few vintages. Lots of other fresh clean unoaked whites from all corners of the world that will be a good alternative. Okanagan Crush Pad (@OKCrushPad) in the Okanagan are making some lower alcohol dry ones to seek out and experience. There is growing interest in Muscadet from the western end of the Loire Valley  around Nantes. Made from the Melon de Bourgogne grape these wines are much improved in quality many with extended time spent of the lees for extra texture and complexity.  Muscadet has vibrant acidity with citrus, apple, almost salty notes that will pair well with seafood. The prices still are undervalued. Try one.
---
You might also like:

Loading ...