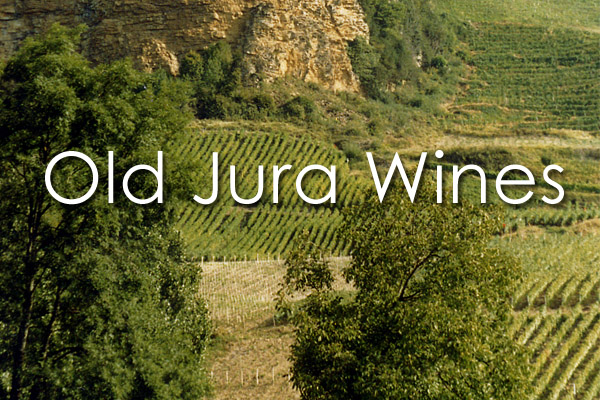 By Phillip Capper (originally posted to Flickr as Jura, France 1987) [CC BY 2.0], via Wikimedia Commons
The new book through Kickstarter by Wink Lorch on Jura Wines is stimulating interest in this region. The recent tasting of Top Drop had Sedimentary Wines pouring old bottles including 1945 Chateau Chalon (100% Savagnin with flor), Cotes de Jura blanc (chardonnay) back to 1888, and Cotes de Jura rouge (a blend of pinot noir, trousseau, and poulsard) back to 1915. Good to see such old wines being released from the producer's cellars directly into the marketplace. Check out Caves Jean Bourdy since 1475 and other top producers. Also follow jurawine.co.uk. Magical pairing is with escargot and garlic just like they do it in the Jura! Try it.
---
You might also like:

Loading ...