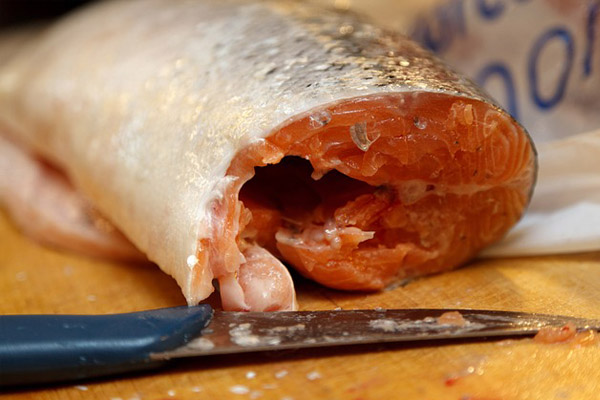 Vancouver Aquarium have a wonderful conservation program called Ocean Wise (www.oceanwise.ca) created "to educate and empower consumers about the issues surrounding sustainable seafood." Overfishing is a growing threat to our oceans and your seafood choice does make a difference. Encourage you to go to their website and download their exciting new app that contains an outstanding Seafood Guide for reference. It is continually being updated giving you seasonal ocean-friendly options across Canada from Victoria to Halifax.
Ocean Wise also organize a popular annual Chowder Chowdown competition held in the cities of Vancouver, Calgary and Toronto with the 2015 winners posted on their site. In Vancouver on November 18 this scribe was one of the judges tasting the chowder prepared by 14 finalists and awarding the championship to Chef Roger Ma of Boulevard Kitchen & Oyster Bar (www.boulevardvancouver.ca) for his delicious Lobster Miso Chowder. They presently are flying high at Boulevard as their Chef Alex Chen won the next night in Victoria at the BC Gold Medal Plates competition (which I also judged) with an amazing local heritage warm pork terrine "head to tail" with chestnuts, foie gras, fresh Oregon truffles, carrot puree. and umani jus. Alex Chen now will be competing in the Canadian Culinary Championships (www.goldmedalplates.com) in Kelowna BC February 4-6, 2016.
Also check out the Monterey Bay California Aquarium Seafood Watch for their recommendations in the USA at www.seafoodwatch.org
Support sustainable and local!
---
You might also like:

Loading ...