By Joseph Temple
If you're new to the world of wine, nothing can be more nerve-racking than having to choose what to drink at a restaurant—especially if you want to impress your date! Should you buy it by the glass or splurge for an entire bottle? How do you know if you're being gouged? And what are you supposed to be looking for when the waiter gives you the cork? So many perplexing questions… But have no fear—below are some tips to keep in mind the next time you're dining out. Salut!
---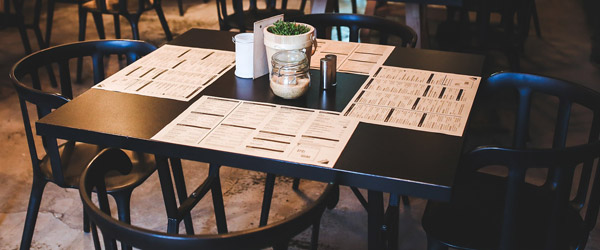 Tip #1 – Know what you're going to eat first
Because wine and food have such a symbiotic relationship, it's important to make sure that whatever you select compliments the dishes at your table.  Start by having a look at the menu first and then the wine list to find a pairing that will excite your palate.  If you need any help, just ask the server or sommelier for some suggestions like, "What red would you recommend with this steak?"
blank


Tip #2 – Estimate how much wine you're going to drink for the evening
With the average bottle being 750 ml, the standard five-ounce pour means that one bottle equals five glasses of wine.  And since most restaurants charge approximately 20% more if you order by the glass, have a good idea of how much you might plan to drink.  If it's five glasses of the same wine, then definitely purchase the bottle.  But if it's between 2-4 glasses, try a half bottle.
blank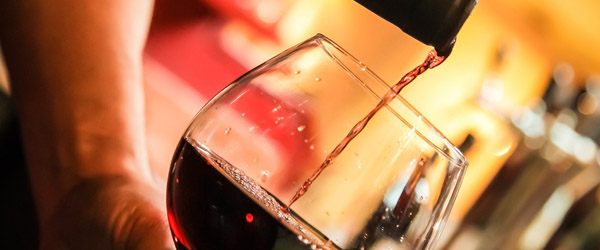 Tip #3 – If you order by the glass



Having the option of purchasing by the glass, it's no surprise that restaurants are left with a lot of partial bottles by the end of the night. So if you order just one glass, ask the waiter how long the wine has been uncorked.  If it's been open overnight, you might want to ask for a small sample.
blank


Tip #4 – Understanding the wine list

Think of that leather-bound list that sits at every table as your own personal wine barometer, telling you how serious the restaurant is about what it selects.  If it looks like it hasn't been updated in years, be wary about what the staff might recommend.  But if it's full of detailed tasting notes, then you know you've got a place that is really passionate about the wines it has to offer!  Of course, it's quality and not quantity that matters.  Don't assume that just because the selection is as thick as a phone book that it automatically means a greater knowledge of wine.
blank


Tip #5 – Finding that sweet spot

It doesn't take a mathematician to know that you're paying a lot more for a bottle of wine when dining out at a restaurant.  On average, it can be up to triple the wholesale price.  So when making a selection, keep in mind that the best value isn't the least expensive.  Quite the contrary – the lowest priced bottles tend to have the highest mark-ups.  Instead, try to figure out what's known as the "sweet spot," usually a third the way up on the price list scale.  Consisting of lesser-known names, they can offer you the best bang for your buck.  According to one winery founder, "It tends to be at the upper end of the average bottle price. To figure it out, estimate the average entree price, then double it. The sweet spot for whites tends to be right around double the entree price. For reds, add on $10 to 20."
blank

Tip #6 – BYOB?
If you prefer to bring a bottle from your own collection to the restaurant, find out about the corkage fee.  This is the amount they will charge you to uncork it at their establishment.  Call the restaurant ahead of time to see if this is an option and if so, how much it will cost.
blank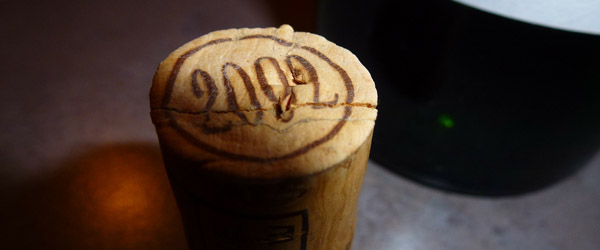 Tip #7 – Making sense of the whole three step ritual

Have you ever wondered why the server shows you the bottle before you drink it?  The answer is to confirm that it's exactly what you ordered.  So be sure to look out for three things – the name of the winery, the grape varietal and the vintage.  On a busy night, they may have taken the wrong bottle by accident so this is your chance to do a QC verification.  Next, comes the cork.  Again, have a close look at the writing on the cork to make sure it corresponds with the information on the bottle.  With the growing number of counterfeit wines, you'll want to be sure you're getting exactly what you paid for.  After that, squeeze the cork to make sure it's solid and inspect it for possible oxidation.  Check to see that the bottom is wet, the sides mostly dry and the top completely dry.  Finally, smell it and take a small sip to make sure there is nothing faulty about the wine.  Occasionally, bottles can spoil so if you suspect anything foul, ask the sommelier and/or another member of your party for a second opinion.
blank
Sources:
Clarke, Jim (2015, May). How to Find the Sweet Spot on a Wine List. Details. Retrieved from http://www.details.com.
Lorch, Wink, Brook, Stephen and Rand, Margaret. Le Cordon Bleu Wine Essentials: Professional Secrets to Buying, Storing, Serving and Drinking Wine. London: Carroll & Brown Publishers Limited, 2001.
Marshall, Wes. What's a Wine Lover to Do? New York: Artisan Books, 2010.
---
You might also like:

Loading ...