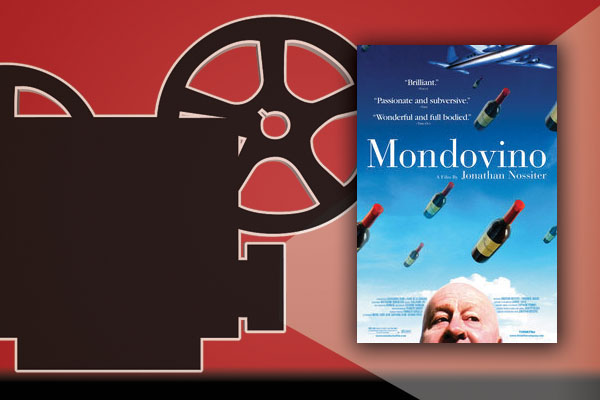 By Joseph Temple
***WARNING – SPOILER ALERT***
"Wine is dead."
It is a controversial statement that makes filmmaker Jonathan Nossiter eager to find out why and how the business of wine is transforming at a rapid pace. The result is the Palme d'or nominated documentary Mondovino, shot entirely with an inexpensive handheld camera, proving that with interesting subject matter, substance can certainly trump style. Exploring how the industry is dealing with the impact of globalization as trade barriers are brought down and tastes are universalized, the film excels at giving viewers a candid look at a business dealing with a whirlwind of change.
The documentary begins by interviewing the key parties that went to war in the small village of Aniane, France. Back in 2000/2001, when mogul Robert Mondavi expressed interest in cultivating the land, the locals responded militantly by electing a communist mayor who pledged to stop the American from turning their community into the wine equivalent of EuroDisney. Brushed off as gullible "hicks" by prominent consultant Michel Rolland, the entire grassroots affair serves as a microcosm for what is going on in vineyards all over the globe, according to Nossiter.
Throughout the film, many local winemakers speak about a sort-of Wine Spectator/Robert Parker industrial complex that leads to a greater emphasis on marketing to a largely American audience. But as we see, this isn't some pie in the sky conspiracy theory as numerous vineyards do enlist the help of scientists and consultants who instruct them on how to modify their wine to ensure a good score from mostly U.S. critics—who can make or break their entire business.   This practice, of course, is an affront to generations of winemakers who take great pride in their exceptional terroir.
Described by many as the "Parkerization" of wine, Nossiter decides to speak to the man himself by visiting his secluded home on the outskirts of Baltimore. When asked pointedly about the enormous influence he has had on the industry, Parker responds with great pride about giving little-known winemakers a chance to be noticed while tearing down the caste system synonymous with the old world. The democratization of wine –what could be more American than that?
This is one of the film's greatest strengths. From a visit to Christie's legendary auction house in London to the Frescobaldi archives, which includes a letter from Henry VIII requesting their wine, oenophiles will soak up all the wonderful scenery. They'll also recognize some of the industry's biggest icons like Robert Mondavi and Michael Broadbent. Where Sideways, also released in 2004, attracted a wide crossover audience, Mondovino will mostly appeal to the aficionados.
More importantly, the film raises legitimate questions about potential conflicts of interest. Will the amount of advertising dollars that a winery spends result in a better score? Is too much power in the hands of a few? While many would argue that in 2015, the influence of wine critics is diminishing, especially now with the internet being so dominant amongst younger drinkers, there is no denying the enormous weight these people still have eleven years after the film was first released. And whether you agree or disagree with the arguments heard throughout Mondovino, there is little doubt that it'll still provoke a passionate debate between serious wine drinkers.
---
You might also like:

Loading ...