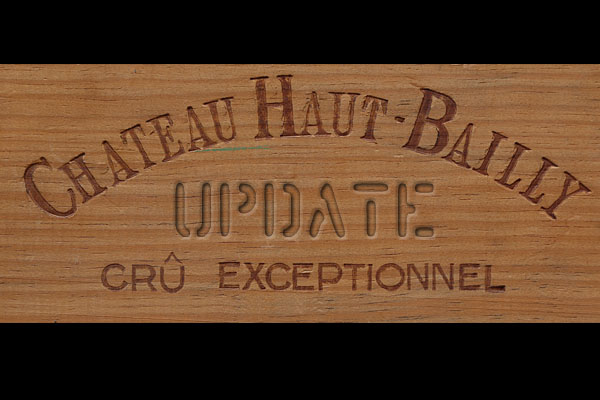 The knowledgeable charming Veronique Sanders -van Beek Managing Director of Château Haut-Bailly (www.chateau-haut-bailly.com) was just briefly in Montreal for a dinner and in Vancouver for an update tasting. She was conscientiously monitoring the start mid-September of the very promising early "vendange" 2015 harvest in Bordeaux from afar. I have been a fan of the classy elegance of this property for a long time. Remember a visit back in May 1983 trying their 1982 in barrel – 50% new oak from Demptos was used for it as they were one of the owners of the property at that time whereas each year previously they had used 40%. The then cellar master's thinking at the time on the 1982 was that the yields were rather high (65 hectolitres/hectare) as were the pHs and the vintage wouldn't age long. As you know many 1982 Bordeaux have aged very well indeed. The chateau has been in better hands since 1998 owned by the Wilmers and is going from strength to strength. This blog over 2 years ago on May 6, 2013 highlighted 15 vintages from then to 2012. I really like how Veronique aptly tries to summarize each year by one word or so. It naturally focuses on their own wine but has application to many other neighbouring properties as well. They have changed 2004 from "A rare perfection" to "A great precision"; 2009 from "A truly great vintage " to "Mythic"; and 2010 from "A double triumph" to "Best Ever". Interesting that they name 2010 "best ever" when 2009 got the Robert Parker perfect 100 score but he also likes 2010 giving it a 97+/98 range. Veronique says the smaller grapes in 2010 gave a higher phenolic content than 2009 resulting in a preferred very good balanced freshness. Here is her update on the two latest vintages:
2013: "A Miracle" – 64% Cab Sauv 34 Merlot 2 Cab Franc – "Full of finesse both lively & supple retaining freshness and a harmonious structure"
2014: "Vibrant" – 66% Cab Sauv 34 Merlot – "Dry perfect weather for picking 12 days over a 22 day period Sept. 24-Oct. 15 gave a vibrant vintage of great style"
---
You might also like:

Loading ...