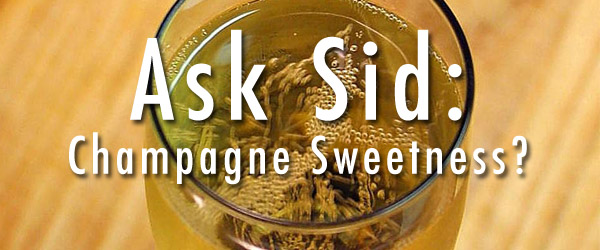 Question: How can I tell the sweetness level from reading the label on a bottle of wine – especially Champagne?
Answer: Yes knowing the sweetness levels of wines is becoming an increasing problem without a compulsory ingredient labeling. Many labelled dry red table wines can actually be quite sweet. Riesling is a good example where the sugar level can be quite high but it seems less sweet because of the high levels of balanced acidity. Champagne is a bit easier because they usually help describe the level of sweetness by using code words:
Very Dry: Look for Brut or Natur
Dry: Usually say Extra Dry, Extra Sec, or Tres Sec
Medium Dry: Dry or Sec
Medium Sweet: Demi-Sec
Sweet: Doux, Demi-Doux, or Rich
---
You might also like:

Loading ...