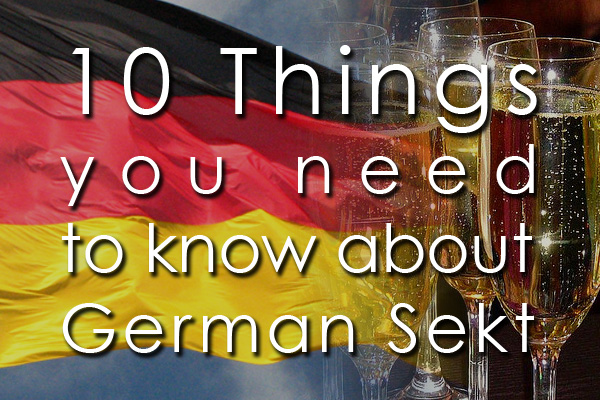 By gernhaex (Flickr: Sekt) [CC BY 2.0], via Wikimedia Commons
By fdecomite (German flagUploaded by tm) [CC BY 2.0], via Wikimedia Commons
By Joseph Temple
Step aside beer—sparkling wine is taking over in a big way! While sales of suds are falling flat, shipments of bubbly increased by 8% in 2014, according to the Wine Institute. Fueled largely by Prosecco, which saw an astonishing 30% increase over the past several years, sparkling is no longer for weddings and anniversaries as more and more millennials are uncorking it at their dinner tables with no special event in mind.
But besides Champagne, Prosecco and Cava, there is another sparkling wine you should definitely know about. German Sekt, much like its Spanish counterpart has suffered from a reputation for being cheap and lacking in quality—considered by many to be nothing more than carbonated fruit juice. However, these erroneous assumptions don't tell the entire story about Sekt, which if purchased correctly, can be a real treat. And below are ten facts you need to know before buying this wine.
---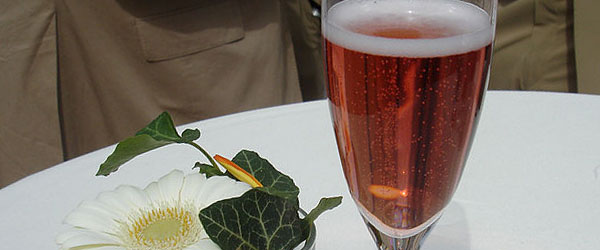 By crosseye Marketing – Tourismus Marketing Online (Flickr: Uhudlersekt vom Weingut Bernhart) [CC BY 2.0], via Wikimedia Commons
1. Sekt is usually sweeter and lower in alcohol than Champagne and other sparkling wines. It can contain aromas of apples, pears and white flowers with alcohol levels as low as 6%.
blank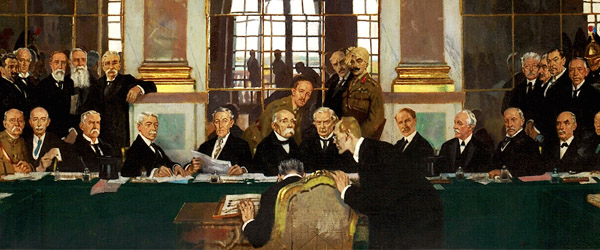 2. After the Treaty of Versailles was signed in 1919, Germany was forbidden from using the name "Champagne." The generic term "sekt" was used instead.
blank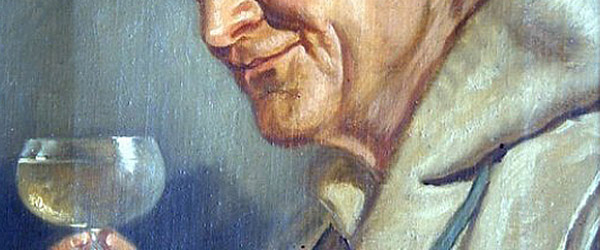 3. In 2011, of the 420 million liters of Sekt that was produced, Germans drank nearly 80% of it.
blank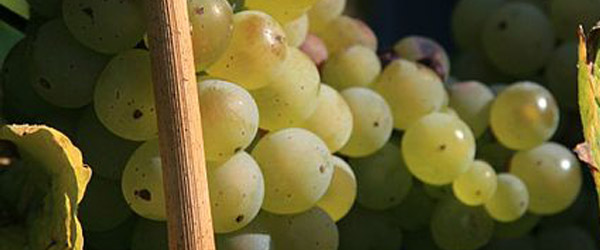 By Rob & Lisa Meehan [CC BY 2.0], via Wikimedia Commons
4. Less expensive Sekt imports bulk wine and grapes from countries such as France, Spain and Italy. These bottles constitute approximately 95% of all sekt.
blank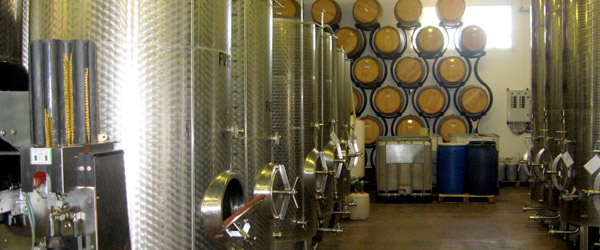 5. Most Sekt uses the Charmat method for secondary fermentation, similar to Prosecco.
blank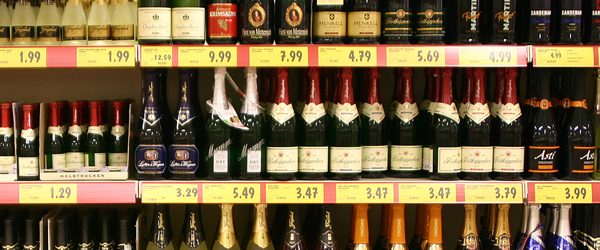 By Ralf Roletschek (User:Marcela) (Own work) [GFDL, CC-BY-SA-3.0 or CC BY 2.5], via Wikimedia Commons
6. Cheap Sekt will not show the vintage or vineyard on the label.
blank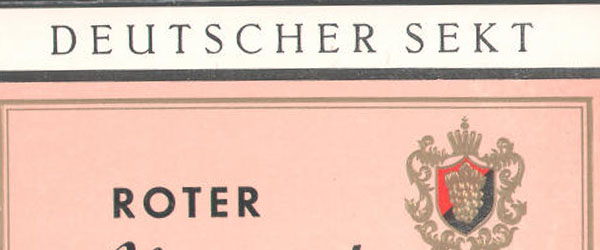 7. Deutscher Sekt means the wine was made using only German grapes such as Riesling. These are considered by many to be some of the best bottles to purchase.
blank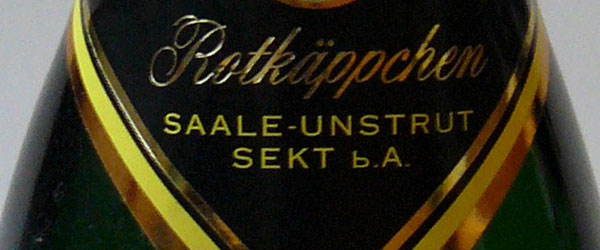 By SPBer (Own work) [CC BY-SA 3.0], via Wikimedia Commons
8. Sekt b.A. or Winzersekt (wine grower's sekt) means it was made from grapes from one of Germany's thirteen quality regions. Quantities are modest and usually made by smaller estates.
blank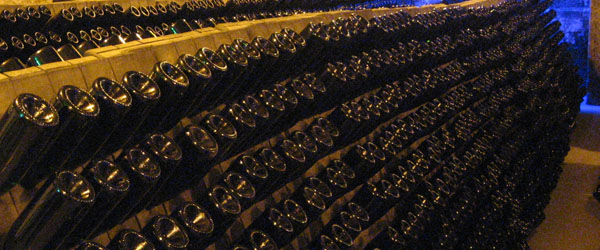 By Lumu (Own work) [GFDL or CC BY-SA 3.0], via Wikimedia Commons
9. Premium sekt often uses Pinot blanc, Pinot gris and Pinot noir grapes. It is also very hard to find in the United States.
blank

10. Some cheeses to pair Sekt with are ones with soft interior and mild notes such as Brie.
Sources:
Centamore, Adam. Tasting Wine and Cheese: An Insider's Guide to Mastering the Principles of Pairing. Beverly: Quarry Books, 2015.
LaVilla, Joseph. The Wine, Beer, and Spirits Handbook: A Guide to Styles and Service. Hoboken: John Wiley and Sons, 2009.
Rathburn, A.J. Champagne Cocktails: 50 Cork-Popping Concoctions and Scintillating Sparklers. Boston: Houghton Mifflin Harcourt, 2010.
Simon, Joanna. Discovering Wine. New York: Simon & Schuster, 2003.
Consumers are in the Mood for Sekt. Wines of Germany. Retrieved from http://germanwinesusa.com.
---
You might also like:

Loading ...