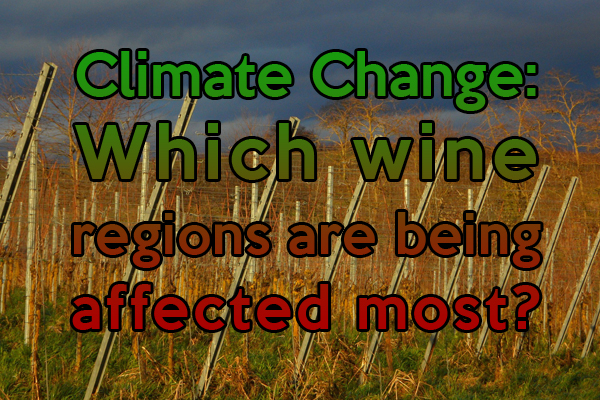 Almost 10 years since Al Gore released his documentary An Inconvenient Truth warning us about global warming. At the time many of us took his advice with a grain of salt. Was it really that serious? Much has happened since then with the European Climate Change Adaptation Conferences in Warsaw 2013, Lima 2014, and 2015 in Copenhagen. Pope Francis just convened a selection of the world's city mayors including Vancouver to focus on this topic. The G7 leaders have agreed on action to limit global warming to 2 degrees Celsius by reducing carbon emissions. We are all looking forward to some hopeful direction from the UN Climate Change Conference to be held in Paris November 30-December 11, 2015.
It is time for wineries and wine consumers to face the new reality as well. Many regions are experiencing weather extremes from hotter drier summers to sudden periods of violent rain storms. Look at the drought areas and the increasing hailstorms – check out the last few vintages in Burgundy! Forest fires are rampant presently all along the Pacific Coast of North America including California, Oregon, Washington and British Columbia. Today there are 272 active forest fires (many perilously close to Okanagan wineries) throughout the province of BC. Grapes are sensitive to this smoke and of course all the other shifts in weather including hotter temperatures – as are the wild salmon which are suffering this year. What wine regions are affected most by these climate changes? Which are adversely affected? Which are benefiting?
Difficult to tie down specifically yet but something to be increasingly aware of. Certainly the older "perfect" spots of California (Central Valley plus Napa, Sonoma etc.), Australia (Hunter Valley, Barossa etc.), South Africa, Southern France, Rhone, Rioja, Tuscany and the more southern Italian regions, and even Bordeaux are almost becoming too hot. Cooler high altitude vineyards are becoming increasingly important – look at Catena in Argentina and Mount Etna in Sicily.  New most northerly and southerly regions are benefiting more and more from global warming. Look at the recognized potential from emerging areas of Tasmania, South of England, Canada, New York – maybe even the hills of Northern China are next! Terroir is changing in every vineyard in the world. Prize natural acidity. Be aware!
---
You might also like:

Loading ...