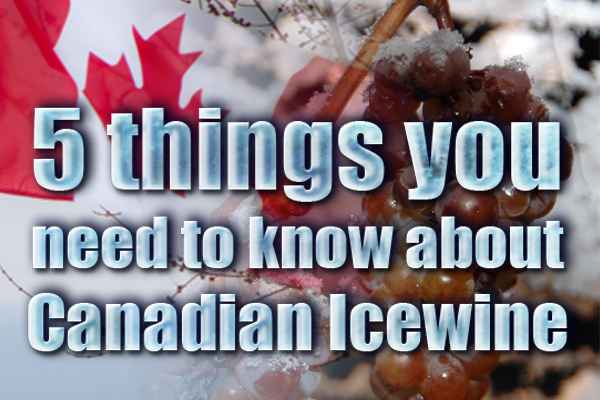 By Joseph Temple
The Dominion of Canada is known around the world for many things: poutine, ice hockey and maple syrup just to name a few.  But what about wine?  With images of cascading snow and sub-zero temperatures, most people generally may not put the words wine and Canada in the same sentence.  So it might come as a surprise to some that in the Great White North, everything from Chardonnay to Pinot Noir is harvested.  That's because just as 75% of the Canadian population lives within 100 miles of the U.S. border, so lies a majority of its vineyards.  In Ontario, the frigid winters are moderated by two of the Great Lakes while in British Columbia, the Okanagan Valley allows the province to grow grapes similar to Napa and Sonoma.
Of course, the undisputed crown jewel of Canadian viticulture is Icewine.  Writer Tony Aspler notes, "Of all the wines made in Canada, Icewine is the wine the world knows best …  It appears on the exclusive wine lists of the world's best restaurants, and you can now buy it in India, Taiwan, Hong Kong, Beijing, New York City, London, Rome and Paris.  It's the luxury gift that everyone loves to give and receive."
Thrust onto the global stage in 1991 after the Inniskillin Winery won the Grand Prix d'Honneur, Canada is now the world's largest producer of this dessert wine, surpassing both Germany and Austria. But before you buy a bottle, here's five important things you should know about this great Canadian export:
---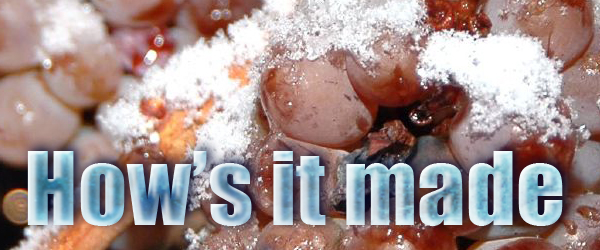 By Dominic Rivard from Bangkok, Thailand (icewine grapes3) [CC BY-SA 2.0], via Wikimedia Commons
Icewine harvest methods differ in that the grapes are left on the vines long after all the regular grapes are picked.  In order to start the process, temperatures must drop to -8°C (18°F) or below for at least 24 hours.  Picking the grapes by hand before sunrise and basket-pressed immediately, the juice usually settles for three to four days before fermentation.  Due to age and temperature, it is highly concentrated with each grape yielding only a drop or two.  That's why Icewine vintners in Ontario only produce around 65,000 cases per season.
blank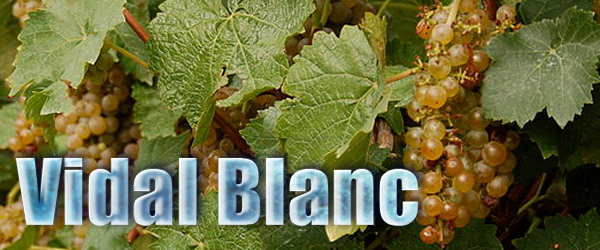 By CJ (Flickr: Ice Wine Vidal Grapes) [CC BY 2.0], via Wikimedia Commons
Unlike German Eiswein, which uses mostly Riesling, the dominant grape variety for Canadian Icewine is Vidal [Blanc].  With its thick skin and ability to withstand the freezing temperatures without cracking, this hybrid is widely cultivated across Ontario for the winter harvest.  However, there are some Icewine vintners who have also started using other grapes such as Cabernet Franc, Chardonnay and Pinot Noir.
blank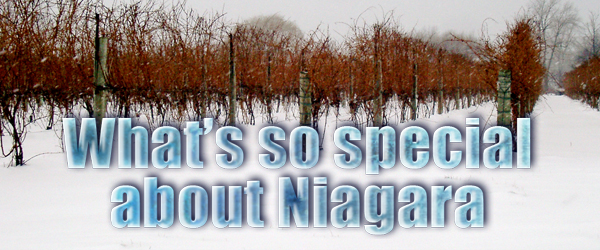 By Craig Hatfield [CC BY 2.0], via Wikimedia Commons
Without question, Niagara is the mecca for Icewine production in Canada.  With its hot summers, the grapes in this region contain on average a higher concentration of sugar and sweeter musts than German Eiswein.  And during the annual harvest, the freezing temperatures produce usually between 35° to 39° Brix, creating a sweet libation with a long finish and aromas that include dried fruits, apricots and honey.
blank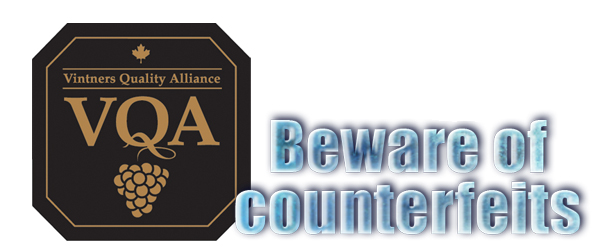 With Canadian Icewine being extremely popular abroad, a growing counterfeit market has popped up from Shanghai to Western Europe.  Now, if you're buying a bottle directly from the winery or at a Canadian liquor store, you have nothing to worry about.  But overseas, you should be aware of cheap knockoffs.  One way to check is by looking for the VQA logo on the bottle, which stands for the Vintners Quality Alliance—the regulatory system for Canadian wines.
blank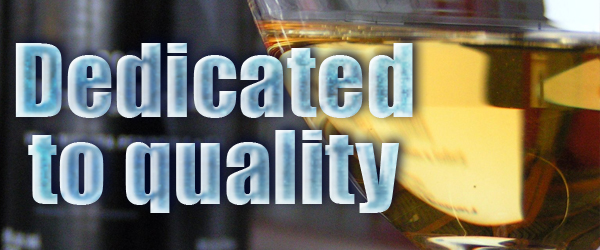 By Craig Hatfield [CC BY 2.0], via Wikimedia Commons
As Icewine has gained in popularity across the world, it comes as no surprise that the Canadian government makes sure their producers follow a strict set of rules and regulations in order to maintain its reputation for quality.  In Ontario, any winery that violates the VQA Act can be subject to up to $100,000 in fines.  Additionally, in the year 2000, the Austria, Canada and Germany Wine Industry Association Agreement was signed into law, requiring each nation to use only the traditional and labor-intensive method for making Icewine, pledging never to use industrial freezers or any other shortcuts.
Sources:
Alig, Peter. The Everything Guide to Wine: From tasting tips to vineyard tours and everything in between. Avon: Adams Media, 2010.
Aspler, Tony. Canadian Wineries. Toronto: Firefly Books, 2013.
Cantor, Joanna. Fodor's 2008 Toronto: With Niagara Falls & the Niagara Wine Region. New York: Random House, 2008.
Henderson, J. & Rex, Dellie. About Wine. Clifton Park: Cengage Learning, 2011.
Schriener, John. The Wines of Canada. London: Octopus Publishing, 2005.
Veseth, Mike. Extreme Wine: Searching the World for the Best, the Worst, the Outrageously Cheap, the Insanely Overpriced, and the Undiscovered. Lanham: Rowman & Littlefield, 2013.
---
You might also like:

Loading ...