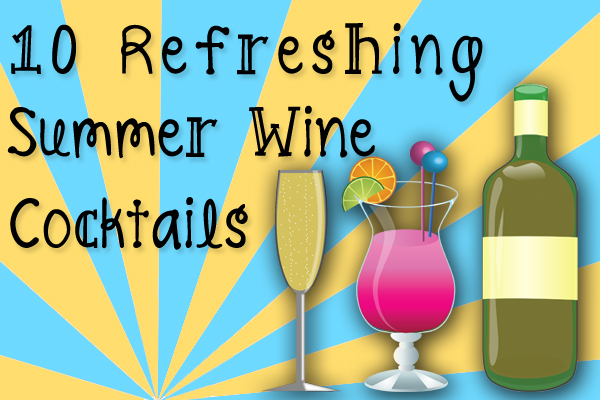 By Joseph Temple
Hot.  Sun.  Long weekends.  Beach Vacations.  Fireworks.  BBQs.  The only thing better than an outdoor meal on a lazy summer day is the refreshing cocktail that comes with it.  So here are ten fun ways to cool down with wine this August.  Try these flavor combinations over ice or blended for a frozen treat.  Fresh juices give the best flavor.  Have fun with the garnishes and glassware.  This is your chance to be creative and impress your guests with a new twist on a classic glass of wine.
---

1. Shiraz + Vodka + Lemon-lime Soda

2. Merlot + Brandy + Orange Juice

3. Pinot Grigio + Tequila + Citrus Juice Blend

4. Rosé + White Rum + Fruit Punch

5. Muscat + Orange Liqueur + Peach Juice

6. Sparkling Wine + Vanilla Vodka + Peach Juice

7. Zinfandel + Strawberry Vodka + Club Soda

8. Gewürztraminer + Pineapple Juice + Ginger Beer

9. Rosé + Cherry Liqueur + Lime Soda

10. Chardonnay + Cinnamon Whiskey + Apple Juice
---
You might also like:

Loading ...