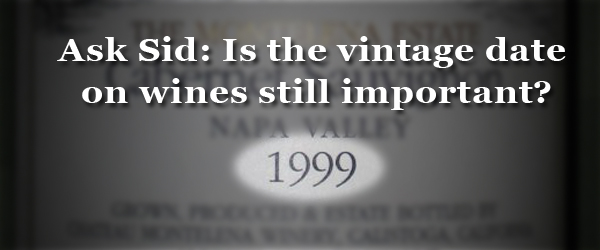 Question: Is the vintage date on a bottle of wine still important?
Answer: Of course it is. That is why the IWFS continues with their sought after valuable Vintage Chart membership card every year! We try to keep you informed on the current vintage buzz from around the world. However you are right that for most commercial wines released for current drinking it may now be less important than some other factors. For warmer areas with more consistent harvest ripeness (including with global warming more and more wine regions) it becomes less critical. Nevertheless vintage is often reflected in the price you pay. I am presently at Chateau Smith-Haut-Lafitte in Bordeaux where this issue is clearly reflected in their wine shop where the last 4 vintages for sale are priced in Euros per bottle for 2012 (71), 2011 (66), 2010 (140), and 2009 (256). Vintage still does matter!
---
You might also like:

Loading ...