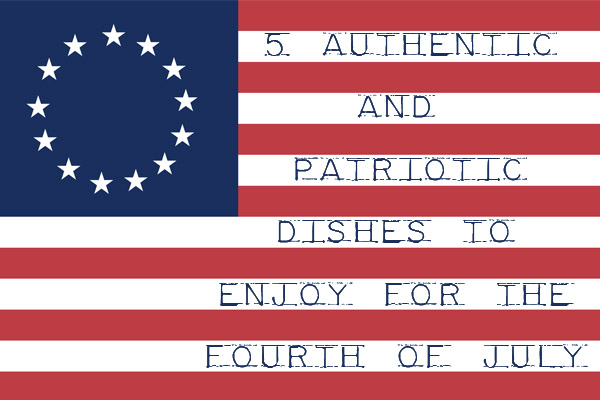 By Joseph Temple
Tomorrow is Independence Day!  And what better way to celebrate the birth of America than by preparing some dishes that our Founding Fathers loved to eat.  In previous posts, we've documented that during the revolutionary period, patriots were quite fond of Madeira, whiskey and hard cider throughout the thirteen colonies.  But what did they pair with these drinks while they wrote the Declaration of Independence or prepared for the Battle of Saratoga?  Have a look below to see five dishes you might want to consider making if you're looking to commemorate a truly authentic 4th of July! Cheers.
---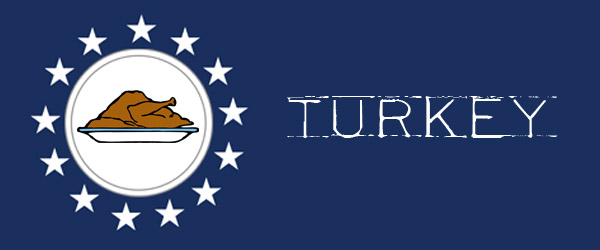 Did you know that instead of a bald eagle as the national emblem of the United States, Ben Franklin wanted it to be a turkey?  That's probably because in the dense forests surrounding the revolutionary city of Philadelphia, wild turkeys were in abundance and an easy source of food for colonists.  Additionally, the turkey according to Franklin symbolized early America because it "minds his own business, respecting the rights of others."  But if you're not up to cooking an entire bird like you would for Thanksgiving and Christmas, how about some BBQ turkey legs or turkey pot pie for your patriotic gathering?
blank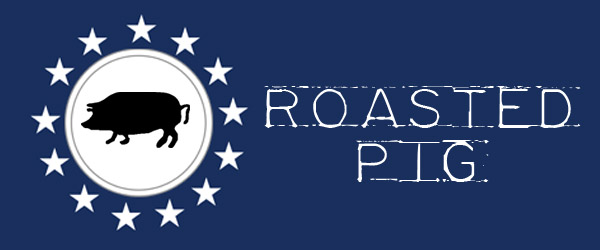 If game bird isn't really your thing, you might want to consider roasting an entire pig this Fourth of July.  Just like turkey, there was no shortage of swine roaming the streets of Boston, Philadelphia and New York during colonial times.   In fact, pigs became an important trade item before and after independence, being shipped in mass to the Caribbean.  So how about cooking up some luau style pig for your summer festivities?
blank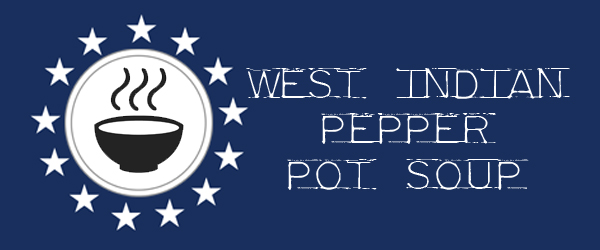 Brought to the thirteen colonies by African slaves arriving in Philadelphia, this heavily spiced West Indian recipe traditionally consisted of tripe, pig's feet, fish, vegetables and hot peppers spread like wildfire.  The dish known by many as "Philadelphia pepper-pot" became so popular that General George Washington requested it to raise the morale—and the temperature—of his troops fighting at Valley Forge in 1777.  To modernize the dish, try replacing the tripe with spicy chicken sausage.
blank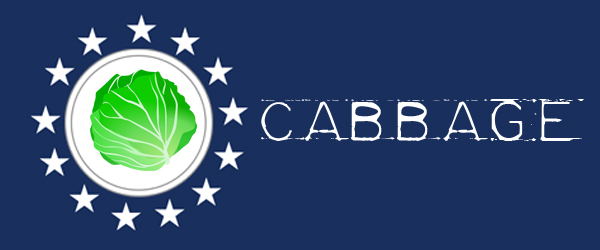 After crossing the Atlantic Ocean, America's first settlers successfully planted many European vegetables such as lettuce, carrots and turnips.  But cabbage, which could endure the cold winters and was rich in nutrients, became a vital food staple. Being grown extensively across the Hudson River, the food was especially popular with German immigrants living in Pennsylvania and New Jersey who used it to make their traditional Sauerkraut.  If that isn't up your alley, try making it into a salad with some bacon, garlic and olive oil for a twist on summer coleslaw.
blank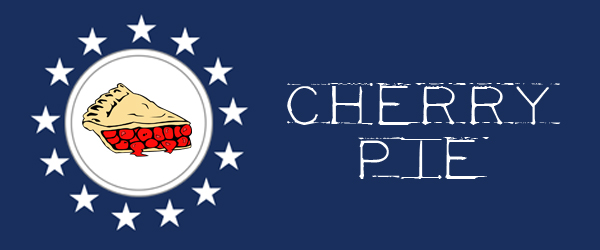 Although the story of George Washington famously chopping down a cherry tree proved to be a myth, there certainly was no shortage of cherry trees during colonial times.  Unfortunately, native cherries proved to be too sour for the palates of most Americans who generally preferred the sweeter varieties from England.  However, you can use sour cherries for everything from brandy to jams and the best way to celebrate this national fruit would be with a fresh cherry pie for dessert.
blank
Sources:
Goucher, Candice. Congotay! Congotay! A Global History of Caribbean Food. London: Routledge, 2013.
Lewis, Jenny. Midwest Sweet Baking History: Delectable Classics Around Lake Michigan. Charleston: The History Press, 2011.
McLagan, Jennifer. Odd Bits: How to Cook the Rest of the Animal. Berkeley: Ten Speed Press, 2011.
Mizelle, Brett. Pig. London: Reaktion Books Ltd., 2011.
Smith, Andrew F. The Oxford Companion to American Food and Drink. New York: Oxford University Press, 2007.
Staib, Walter. The City Tavern Cookbook: Recipes from the Birthplace of American Cuisine. Philadelphia: Running Press, 2009.
---
You might also like:

Loading ...