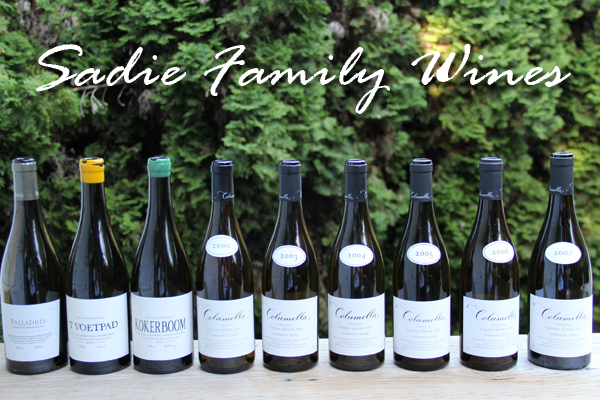 Continue to be impressed with the quality of many South African wines. Blogged previously on the top quality of chardonnay & pinot noir from Hamilton Russell (www.hamiltonrussellvineyards.com) in the Hamel-en-Aarde Valley near Hermanus. Anthony Hamilton Russell advises that 2014 had "cool growing conditions resulting in full phenolic ripeness at lower alcohol levels than usual" (even for pinotage!). He says "in an area already known for more 'European' styling the vintage added yet further to this."  Other tips among many South African possibilities include: Ken Forrester Wines (www.kenforresterwines.com) chenin blanc, May-Elaine de Lencquesaing (ex Pichon Lalande) has Glenelly (www.glenellyestate.com) rolling at a high level, Vergelegen (www.vergelegen.co.za) top quality with still relatively unknown amazing sauvignon blanc reserves, Boekenhoutskloof Winery (www.boekenhoutskloof.co.za) for age-worthy cabernet sauvignon, and Owner GT Ferreira improving the wines at Tokara (www.tokara.com) & showcase restaurant with the breathtaking views.
I have been following the developments since established in 1999 of the Sadie Family Wines (www.thesadiefamily.com) in Swartland. They have been listed by Tim Atkin as a First Growth in his 2014 Cape Classification. Eben Sadie ex-Spice Route winemaker with Priorat experience in Spain now is producing some amazing shiraz blends under the Columella label. This month I was treated by a close friend to a 6 vintage vertical of this amazing wine showing a remarkable attention to detail in the winemaking. We started with 3 whites with their 2011 Palladius showing dry chenin blanc characteristics on the nose but a complex benchmark for white blends of 10 varieties including viognier, verdelho, marsanne, rousanne and more.  Next the full rich peaches and beeswax honey 2013 T Voetpad (Semillon blanc & gris, palomino, chenin blanc, & muscat d'Alexandrie from Old Vines) given 95 points by Neal Martin of the Wine Advocate and 2013 Kokerboom planted in the 1930s with both white & red Semillon using 18 months on the lees for a distinctive profound statement matching so well with Dungeness Crab Cakes.
The 6 reds were remarkable paired with duck confit frisee & Cape Buffalo cooked sous vide. Showed well even against other wines served blind like the outstanding classics of 1990 Chave Hermitage & 1990 Jaboulet Hermitage La Chapelle.
2000 Columella (first vintage): 95% syrah + 5% mouvedre – Only 17 casks from 5 different soil types basket pressed, macerated nearly 2 months on the skins and 24 months in wood (35% new). Need January rains to protect the acidity in the grapes which arrived in 2000. Still lively and elegantly graceful.
2003 Columella: 80% syrah + 20% mouvedre – Like Europe warmer and drier in South Africa too resulting in a smaller crop using native yeasts & lowly toasted barrels. Sorting table selected only 85% best grapes. Concentrated but balanced blackberries and cherries with nutmeg.
2004 Columella: 80% syrah + 20% mouvedre – Real power intensity of dark ripe spicy pure plummy fruit but excellent structure and harmony. Wonderful texture showing admirable elegance with finesse.
2005 Columella: 80% syrah + 20% mouvedre – Compelling fresh earthy aromatics with minerality. Same as the recent bottles all labelled 14.5 alcohol. Seems less alcoholic than others with acidity and 40% new oak. Bottle imported by Vinnovative in Charlotte North Carolina.
2006: Columella: 80% syrah + 20% mouvedre – Similar weather conditions in 2000, 2004, and 2006. More herbal and developed with less showy fruit.
2007: Columella: 80% syrah + 20% mouvedre – Picked 10 days earlier than norm. Basket Press with long cool fermentation and 24 months barrel age but new oak is well managed. Sensual and more impressive than 06. Admire the way Eben avoids jammy overripe character from the grapes and focuses on floral freshness and acid balance difficult to achieve in such a hot region. Hoping organic certification will help get the alcohol levels down even further.
---
You might also like:

Loading ...