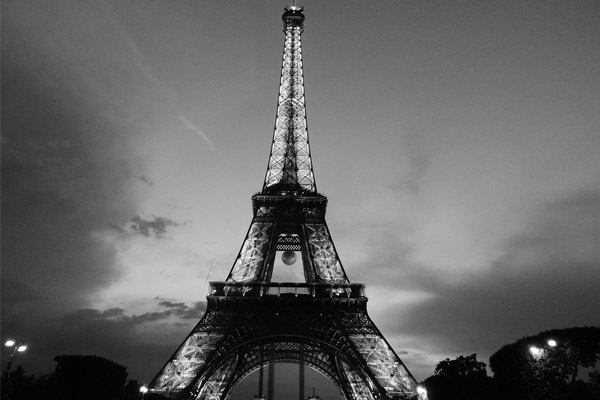 I like the charm of Spring with chestnuts in bloom of April in Paris by Frank Sinatra or Ella & Louis! Weather was beautiful and not rainy like experienced in early May the past few years. A few quick observations and updates:
BAKERIES: Still an amazing range of quailty breads. Multiple handy locations of Eric Kayser www.maison-kayser.com for dependable baguettes and quiches. My favourite boulangerie dating from 1889 the current Christophe Vasseur team at Du Pain et des Idees in the 10th for their 7 hour preparation baguette and nutty thick crusted pain des amis.
HOLYBELLY: Hot new breakfast/lunch "Melbourne style cafe" in the 10th http://holybel.ly
GALERIES LAFAYETTE: New impressive expanded Food Halls moved across the street on Haussmann rivalling Harrods with even an amazing extensive tea department awaiting the Chinese tourists.
ATELIER VIVANDA: bistro in 16th across from same owner Akrame 2 star outstanding meats and quality value 35 euro menu.
LES PAPILLES: bistro in 5th serving delicious home cooked style 35 euro menu and choose your wine selection from their retail shop plus only 7 euro corkage!
ANTOINE WESTERMANN cuisine: Long time traditional Drouant in the 2nd. Big fan of his other spots including the daily changing plat de jour lunch 15.50 at Mon Vieil Ami on Ile St. Louis – blanquette de veau many vegetables with glass of good Macon Blanc 6E. However up in the 18th is La Degustation for Champagne & Deli at 93 rue Lepic and across the street at 98 the fantastic Le Coq Rico bistro specializing in birds on the rotisserie. Chicken including of course Bresse AOP but also Mesquer Pigeon and Guinea Fowl etc all given specific farm raised credit. Popular and opening in New York at 32 East 20. Wine list has new delicious 2013 Morgan old vines from Jean-Paul Thevenot 49E. Enjoy!
---
You might also like:

Loading ...