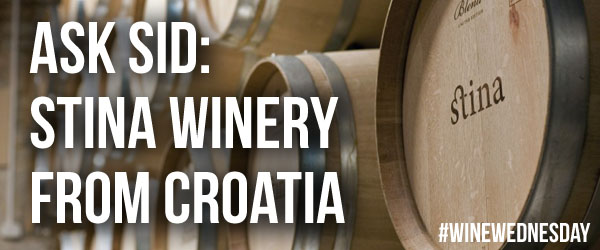 Question: Do you have a tip for us of a top winery from a relatively unknown wine region?
Answer: Lots of choices with countries like Brazil, Uruguay, and China all emerging. The buzz here this week at the 37th Vancouver International Wine Festival spotlighting 170 wineries is the leading Croatian winery Stina (www.stina-vino.hr) from the island of Brac in Dalmatia. Vineyards at 420-550 metres on a stony plateau facing the sea east and southeast are producing some quality wines from unique varietals: 2013 Posip, 2010 Plavac Mali Majstor, 2010 Plavac Mali Barrique, and 2011 Prosek.
---
You might also like:

Loading ...