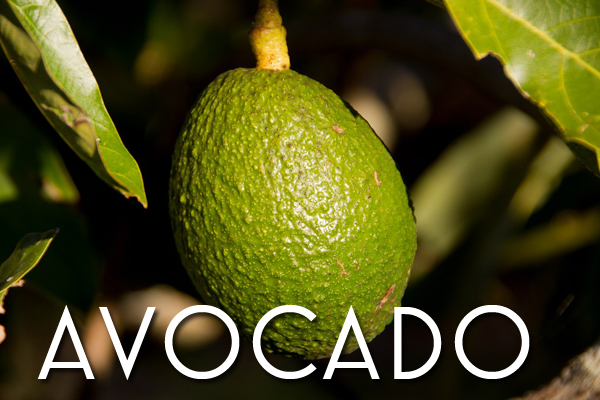 I am a big fan of avocado. So healthy with all those good tasty high in monounsaturated fats. So versatile too for use in salads, sandwiches, sauces and guacamole recipes. I prefer mine with only some sweet onion, a little garlic, lime or lemon juice, and ripe heirloom tomatoes when available in season. Sure many of you also want hot peppers or chiles or even cilantro added. Do you have a great guacamole recipe you would share?
Recently have participated in several avocado tastings. Most of us are familiar with the popular Hass variety smaller with the rougher pebbly shell that darkens quite black as it ripens. Also tried some from Mexico (more pear shaped smooth skinned with a smaller seed), Florida, Guatemala, Hawaii (nutty Sharwil larger rounder with a harder shell that remains green even when ripe & a butter variety as well) and even some useful puree from Chile. All uniquely delicious and like bananas they continue to ripen to consuming perfection at room temperature after being picked as mature on the trees. Note that avocado oil is being used more now.
Didn't realize there are 1000s of varieties. Fun to seek out different varieties you might prefer just like with apples. See the University of California at Riverside Agriculture & Natural Resources website for more information.  Also check out plantithawaii.com/sample-page/avocado for some of the excellent Hawaiian examples worth seeking out to try.
---
You might also like:

Loading ...