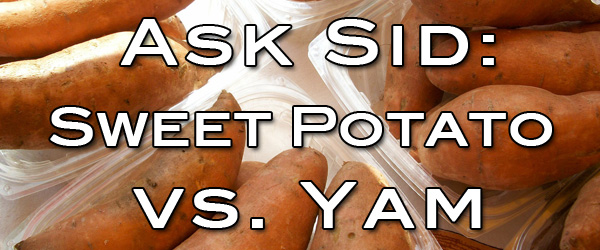 Question: When grocery shopping I often find it difficult to determine whether I am buying yams or sweet potato. How do I distinguish between them?
Answer: Yes this can be tricky and sometimes they are even mislabelled in the stores.  I use the simple guide that a sweet potato has a smooth thin skin with quite noticeable tapered ends compared to the rougher often larger and hairy yam. There is a fun quick quiz you can try to answer here.
---
You might also like:

Loading ...