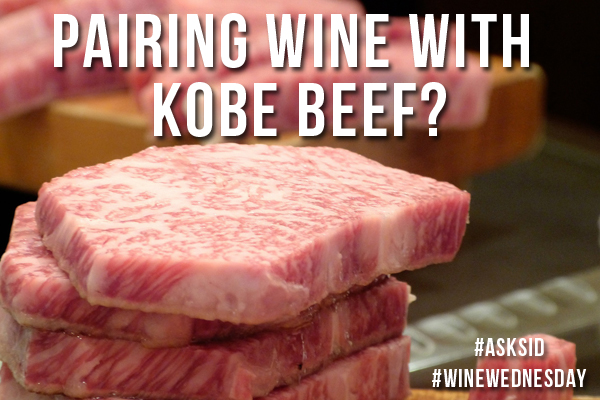 Question: I am serving actual Kobe beef for my 70th birthday so what wines would you suggest as a match?
Answer: Lucky you – what a special treat! I have been fortunate to enjoy it on several occasions both in Japan and here in North America. The best examples were at Wolfgang Puck's CUT restaurant in the Four Seasons Hotel in Beverly Hills Los Angeles California. Wolfgang prepared identical size cuts of sirloin, rib eye and filet from American Wagyu beef from Snake River Farms in Idaho against true 100% Kobe beef from Kyushu Japan and cooked them identically. The differences were startling with the Wagyu the best steak you can imagine chewing while the fat content was so much more accentuated in the Kobe that you thought you were having foie gras melt in your mouth. Accordingly most big bold full bodied red wines even with younger tannins will work marvellously. Ideal would be to celebrate both your birthday and the amazing 1945 Chateau Latour next year at 70 years but let's get real. I usually go for a cabernet sauvignon with lamb and pinot noir with beef but here almost any top red wine will work well. I might choose a ripe Napa California cab sauv, a 1990 or 2000 Bordeaux, any vintage of Barolo/Barbaresco as they will seem less tannic, syrah not too spicy say from Northern Rhone Hermitage, Cornas, St Joseph or even Cote Rotie. Almost any bottle of fine red wine from around the world will taste outstanding paired with Kobe beef as the high fat content will smooth it out and increase your overall enjoyment.
---
You might also like:


Loading ...