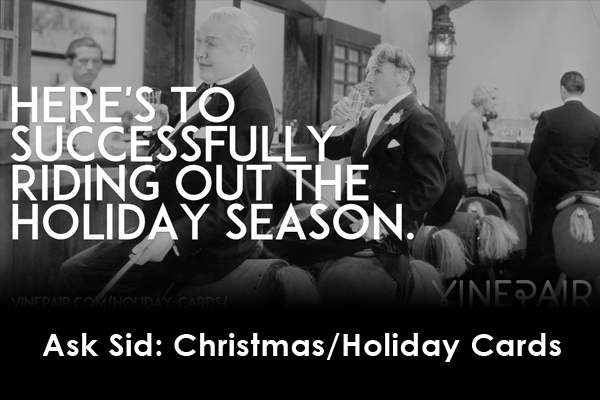 Photo Credit: vinepair.com/holiday-cards
Question: I finally decided this year to stop sending out seasonal Christmas cards by post mail. What about email?
Answer: There are lots of eCards out there but they don't really deliver the same personal message. Google it to see some of the different options. Check out punchbowl.com, bluemountain.com, 123greetings.com, jacquielawson.com and many others. There is merit in keeping in touch producing an original note based on a food or wine theme and a family photo. Smilebox.com is worth exploring for this. Think up something original – maybe your favourite holiday recipe. Do your own IWFS video. Post on You Tube? Maybe not! I sometimes send a fun one that is wine or booze orientated like those for example on www.vinepair.com/holiday-cards.
---
You might also like:


Loading ...