In the world of wine, there's no shortage when it comes to gender stereotypes.  Many guys of course prefer beer, but men who drink wine want a bold red to pair with that juicy grilled steak.  Women on the other hand enjoy lighter white wines while they're relaxing in the bathtub after working all day and finally putting the kids to bed.
But is there any truth to these assertions or are they just clichés?  Using various market research, we present ten provable gender differences in terms of wine consumption.
---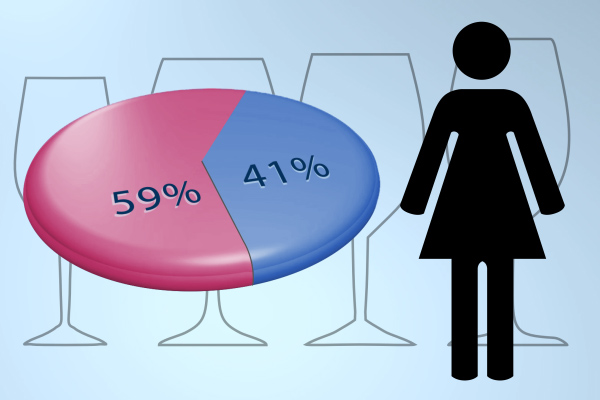 1. Women buy more wine than men
According to a study conducted by the market research firm Canadean, women were responsible for 59% of all wine purchases in the United States for 2013. And when seeking out a bottle, females are more likely to be motivated by value than the opposite sex. According to senior analyst Catherine O'Connor: "Being more regular drinkers of wine than men, women look to find affordable offerings that allow them to enjoy the drink frequently without feeling guilt over their spending."
blank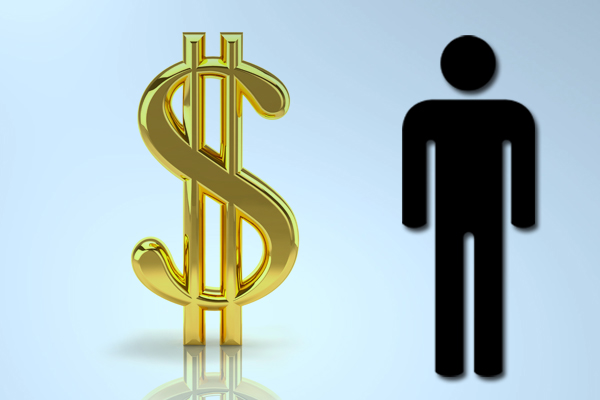 2.  Men spend more money on wine than women
Although they represent only 41% of the market, when it comes to price, men are more likely to open up their wallets.  Based on studies published in the 2012 Journal of Wine Research, Dr. Liz Thach of Sonoma State University shows that men on average spend $4.04 more per bottle.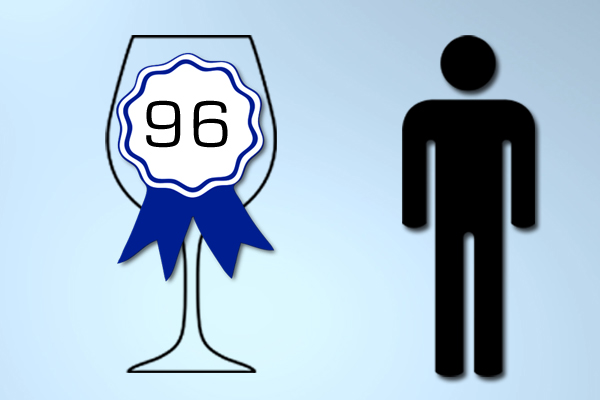 3.  Men are more likely to purchase wine based on its rating
Ever had a guest bring over some wine for dinner and talk at length about the score that bottle received from Robert Parker or the Wine Spectator?  Well the odds are that person was male.  That's because Dr. Thach also concluded in her study that "men are attracted by wines that score highly … they like to show off and to boast. Most women are not likely to do that."  O'Connor also reaches a similar conclusion: "while women are looking to wine to accompany conversations as they unwind with friends, for men, wine is the conversation."
blank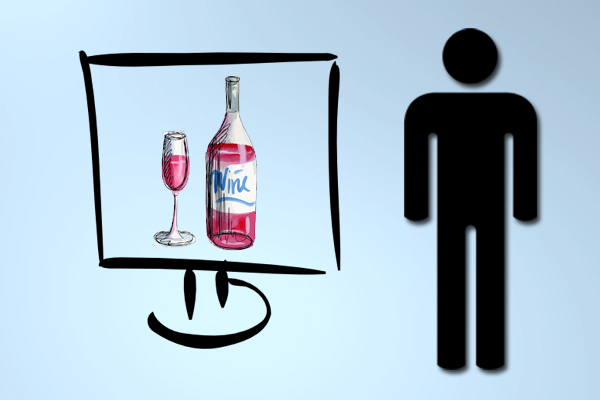 4.  Men are more likely to buy wine online
In America with the laws varying state-by-state and outstanding issues involving storage and authenticity (see: should I buy wine on eBay), internet purchases represent fewer than 2% of all wine sales.  But amongst that small market of online consumers, the majority is male according to the Wine Spectator.  More specifically, married men over the age of 40 with children and a high household income seeking out higher priced vintages.
blank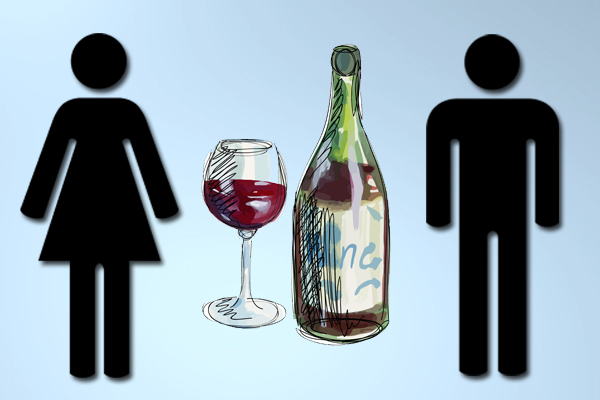 5.  Men and women both prefer reds
Contrary to the popular myth that women prefer whites, current research shows that males and females are both fans of reds – Cab Sauv and Merlot to be exact.  Using a sample of 300 Californians, the top five wine varietals for the two sexes are:
| | |
| --- | --- |
| Men | Women |
| 1. Cabernet Sauvignon | 1. Cabernet Sauvignon |
| 2. Merlot | 2. Merlot |
| 3. Pinot Noir | 3. White Zinfandel |
| 4. Chardonnay | 4. Chardonnay |
| 5. Zinfandel (Red) | 5. Pinot Noir |
blank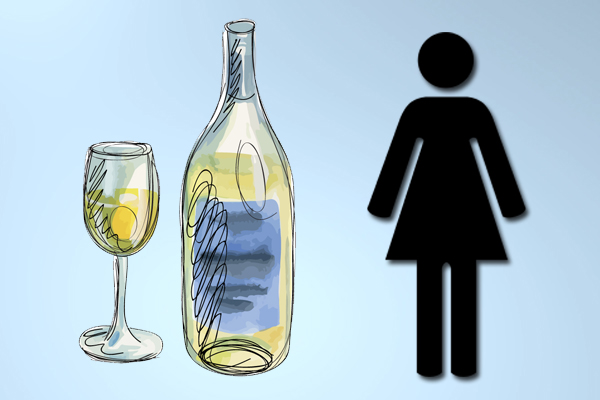 6. Women are more likely to be hypersensitive tasters
While both men and women gravitate towards reds, the former is still more likely to choose red over white.  The reason according to Dr. Thach is: "more women than men are hyper-sensitive tasters.  These very sensitive tasters have a tendency to dislike highly tannic or highly acidic wines.  They gravitate towards whites, rosés and sweeter wine."
blank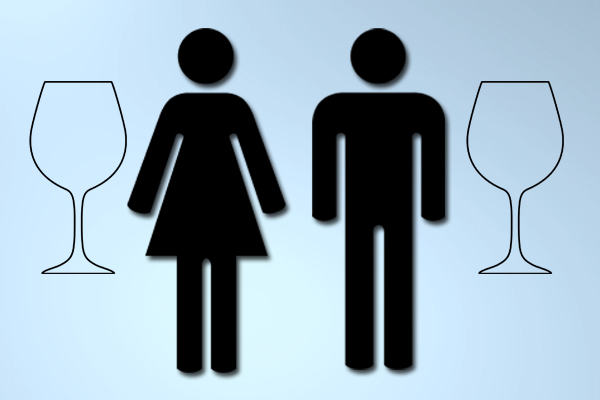 7. Women and men agree on their reasons for drinking wine
What motivates both sexes to uncork a bottle?  The #1 reason is because it enhances their food.  #2 is they like to taste and #3 is it helps them relax after a hard day.
blank
---
You might also like:

Loading ...