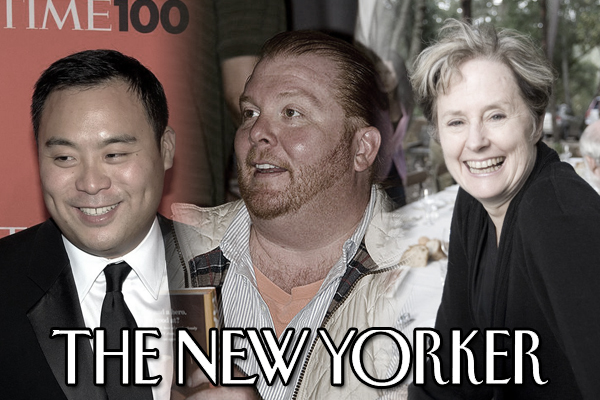 By David Shankbone (Shankbone) [CC BY 3.0], via Wikimedia Commons
By Charles Haynes (Charles Haynes' flickr account) [CC BY-SA 2.0], via Wikimedia Commons
By David Sifry (Alice Waters at dinner – 9722.jpg) [CC BY 2.0], via Wikimedia Commons
Celebrity chefs are in your face almost everywhere these days from cookbooks to reality TV shows. Wonderful to look back to the times when chefs really lived the simpler true culinary life. The New Yorker magazine has produced over the years some excellent pieces on the lives of chefs. They have released a "Double Take" collection on October 11, 2014 of six earlier insightful stories on Julia Child "Good Cooking" (1974), Alice Waters "The Millennial Restaurant" (1998), Anthony Bourdain "Don't Eat Before Reading This" (1999), Mario Batali "The Secret of Excess" (2002), David Chang "Chef on the Edge" (2008), and Grant Achatz "A Man of Taste" (2008). You can read these and enjoy them here.
Do you have a chef story? Do you have a preferred chef?
---
You might also like:

Loading ...