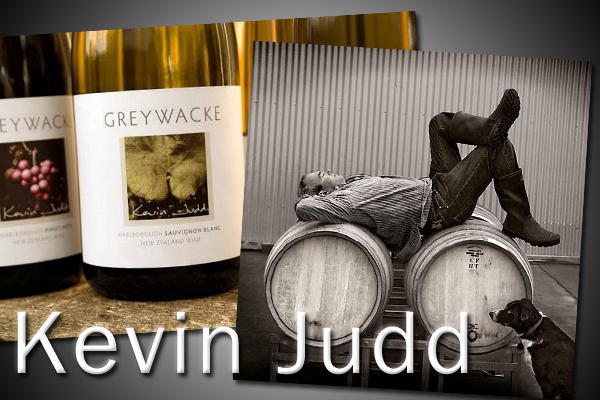 Photo credit: @greywacker
Most of us have tried the vibrant herbaceous sauvignon blanc from Marlborough called Cloudy Bay. What many of us don't know is that their founding winemaker was Kevin Judd www.kevinjudd.co.nz who directed that company's first 25 vintages. Since 2009 he is producing his own wine called Greywacke www.greywacke.com  – named after New Zealand's prominent bedrock layers. I have been fortunate to taste with Kevin on several occasions and I am impressed with his passion to produce low yield quality wines that express their specific regions. His main varieties are sauvignon blanc and pinot noir but also has some super pinot gris, riesling, and chardonnay. His regular Sauvignon has that typical Marlborough zip but with more subtle balance of flavours. The more luscious textured Wild Sauvignon uses 100% wild yeast, mostly old French oak with lees stirring and went 2/3 through malo. Pinot noir 2011 utilizes mainly Dijon clones 115, 777 & 667 with 100% wild ferment in 40% new French oak to capture the pure red perfumed fruits, supple tannins and textbook cool climate lift. Wine Spectator scored it 93 points and ranked #48 in their Top 100 most exciting wines of 2013. Kevin is contributing so much to the dynamic New Zealand wine scene. Along with his winemaking Kevin is a well known acclaimed wine photographer with The Colour of Wine on the vineyards of Marlborough and his newer The Landscape of New Zealand Wine (published by www.craigpotton.co.nz)  on all their wine regions with an introduction by Bob Campbell MW. I admire how Kevin brings such focused intensity of high purpose to both his winemaking and his photography. His wines and his books are both highly recommended.
---
You might also like:

Loading ...