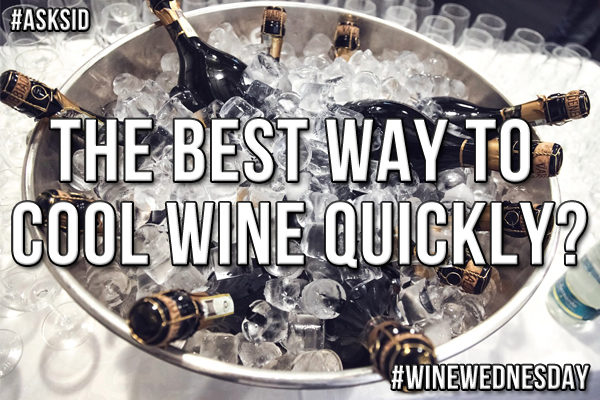 Question: What's the best way to cool wine quickly?
Answer: Always seems to be a continuing interest in this topic. I ponder why aren't you following the Scout Motto of "Be Prepared" using some cold bottles already in your frig.  However I understand there are occasions where you need to act quickly. I explored related temperature issues in two posted IWFS blogs last year on July 22 "Best wine serving temperatures" & on September 2  "Tricks to improve wine temperature service". I usually wrap the bottle in an ice pack and put it in the freezer for 15 minutes. Don't forget you put it there! Better and even faster is filling a bucket with ice and just adding cold water – even colder and more efficient if you add some salt. If you have already poured the wine into a glass you might use CoolBlues Reusable Ice Cubes, Whiskey Stones, Wine Pearls or the like to bring down the temperature without diluting the wine. Not a bad idea to keep some frozen red and white grapes in your freezer and pop one or two of them in the glass to cool the wine as well as being a fun conversation stimulant.
---
You might also like:


Loading ...