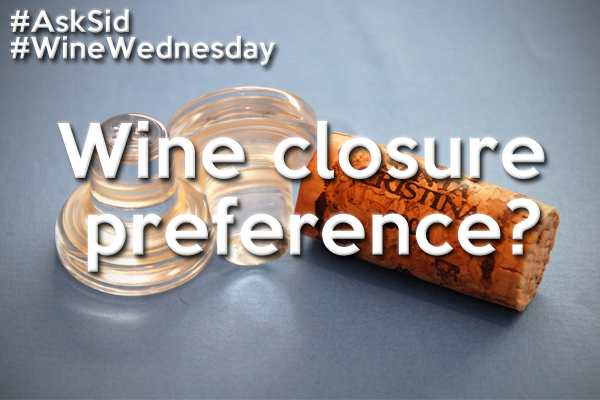 BMK Wikimedia [CC BY-SA 3.0], via Wikimedia Commons
Question: Sid with all the different wine closures out there I wondered if you have a distinct preference?
Answer: You are right. What a change in wine closures on the market now. For aged wines I have been a long-time cork supporter but like everyone else frustrated by the TCA cork taint problems. Easy to use screw caps are becoming increasingly popular and certainly work well to preserve fresh fruity aromatic wines. Some reductive issues still remain. Not that keen for synthetic stoppers. Like the innovative glass stoppers and being able to recap but they need individual attention to fit the specific bottle necks. The hottest new alternative especially for more expensive wines is high quality Diam processed cork held together with a polyurethane-like glue. Recommend an excellent article on "Debating Diam" this week in Decanter by Andrew Jefford which can be  found here. Impressed to note that "three billion corks since 2005 and haven't had a single case of TCA coming from the cork itself" and "polyurethane binder…completely neutral from a sensorial point of view…glueyness had to be imaginary". Like what is happening so far with Diam!

Loading ...