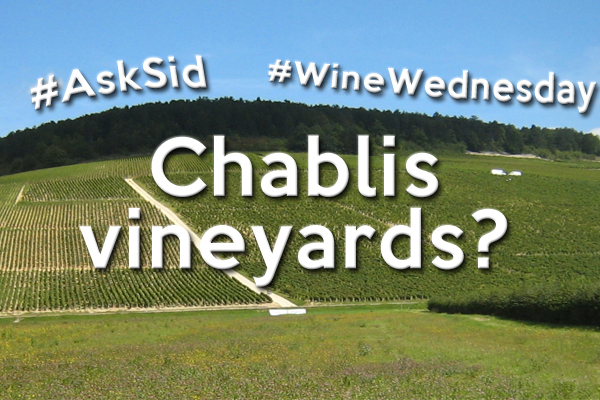 By CocktailSteward (Own work) [GFDL or CC BY 3.0], via Wikimedia Commons
Question: I have been reading your thought provoking weekly blogs and notice you drink Chablis so am wondering what is your favorite vineyard there?
Answer: Difficult question but I like it. Producers and price are also very important factors to consider.  At Premier Cru level I admire the two vineyards that directly adjoin the Grand Crus:
Montee De Tonnerre continuing the line East from Blanchots with shallow calcareous soil over kimmeridgean sub facing S/SE
Vaulorent (within Fourchaume the largest 1er) at the other end adjoining Preuses with marl facing mainly W/SE
Enjoy all 7 Grand Cru with their distinct characteristics from the floral delicacy of Vaudesir to the body & structure of Valmur  but if forced to pick one I choose:
Les Clos (the largest Grand Cru) faces south on a mix of soils including stones & paler clay (not much marl) but special   limestone providing acidity, power and amazing ageing ability!

Loading ...