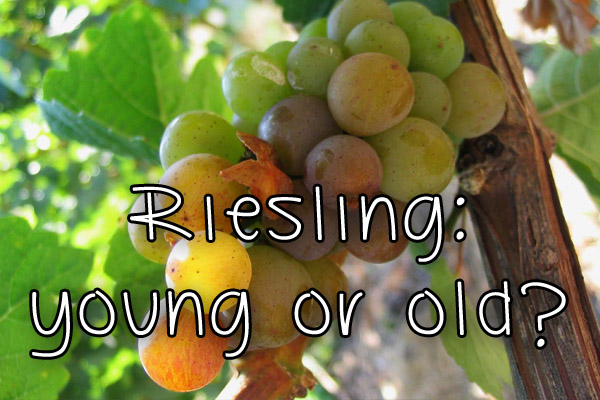 Riesling is hot. Another couple of tastings last week included a wonderful perspective of Germany's Saar vineyard Ockfener Bockstein with third generation vintner Nik Weis who runs the St. Urbans-Hof estate. His grandfather in 1947 identified the successful Riesling clone 21B (now called the Weis clone) which later found its way into Canada at Vineland Estates in Ontario and planted in 1978 at BC's Pinot Reach (now Tantalus old vines). Nik repeats that the 3 most important factors in a great Riesling are: "balance, balance and balance!". He believes "residual sugar should be present in a way that doesn't really show but brings out the fruit and balances the acidity." He uses an analogy of the right amount of salt in a perfectly seasoned food course or the lemon juice on a fish dish. In the seventies and eighties excessive sugar was sometimes there to cover other faults in the wines. One of the most challenging decisions of winemaking is knowing when to naturally stop the fermentation at the best alcohol and sugar levels.
The Okfener Bockstein estate is a special place on very steep southwest facing hard gravelly gray slate soil where they bought more land in 1989 with now a total of 6 hectares (15 acres). Wines have a distinctive smoky minerality with the cool winds contributing more flower aromatics and preserving flavours in the grapes. Nik calls it "a smoky floral nose like Silex fume sauvignon in the Loire with additional elements of thyme, elderflowers, violets, roses, lavender, lime, lemon, apple and peach". Matched with a special Four Seasons Hotel dinner we sampled over a dozen examples from fresh young 2012 back to complex older 1990. 2001 Kabinett was a "true one" while many Kabinett these days are really lighter Spatlese. Really enjoyed the complexity of 2002 Spatlese at only 7.5 alcohol which had more acidity than 2007 (riper 8.5 alcohol) yet seemed younger fresher and more vibrant even though 5 years older. 1990 Auslese another winner with high acidity year allowing the wine to remain so fresh. 1999 stylish but more botrytis showing nuts with dried fruits. 2003 riper more residual sugar higher alcohol 9 and seems softer to me. Nik said he just opened the 1952 which was fresh. He affirmatively states their 2002 & 2003 Spatlese or Auslese can age 40 years easily.
As we discussed last week do you prefer Riesling dry or sweet? Now a follow up question asking if you prefer your Riesling young or older – or at any delicious age!

Loading ...