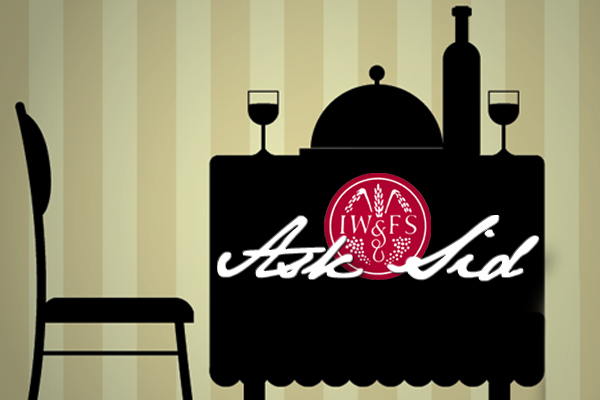 Question: My favorite local restaurant is finally allowing BYOW.  What can I bring to please everyone at the table?
Answer: The increased costs of stocking a reasonable cellar for new smaller restaurants is becoming a problem. More are opting out and this development together with the increased allowability to bring your own wine to the dining establishment for a reasonable corkage fee makes this a timely question. Many would cop out by saying the right answer is definitely to bring the wine you personally like the best – at least you will enjoy the wine!  Certainly a big Cab, Bordeaux, or Syrah will go nicely with a steak or other red meats but are much less accommodating with so many other foods so that would be quite a risky pick.
However, there are certain types that are definitely more versatile for any foods that might be served. The following 5 suggestions spring immediately to mind:
1.  SPARKLING
Can't beat Champagne going with everything but most Cremant, Cavas, Proseccos and other bubbles should do the trick nicely as well.

2.  ROSE
Dry rose is becoming ever more popular and surprisingly can work magic as an aperitif and with a wide range of foods from fish to smoked meats.

3.  RIESLING
Always interesting and so many drier ones on the market now from Australia (Clare & Eden), Germany (Pfalz), Canada (Niagara & Okanagan), Alsace (Hugel or Trimbach work well not only with choucroute) and other wine growing regions.

4. SANGIOVESE
If you prefer a red the wonderful savoury character of this varietal pairs so well with food – not only pizza and pasta but so many meaty dishes as well. Refreshes the palate well.

5. PINOT NOIR
This is usually my choice. So many delicious ones out there right now from around the world. Usually all have vibrant underlying acidity to go with almost everything. Serve it colder with the first course of whatever including fish (salmon) and as the bottle warms in the room it will be at a perfect temperature and provide a solid match for your main course.


Loading ...