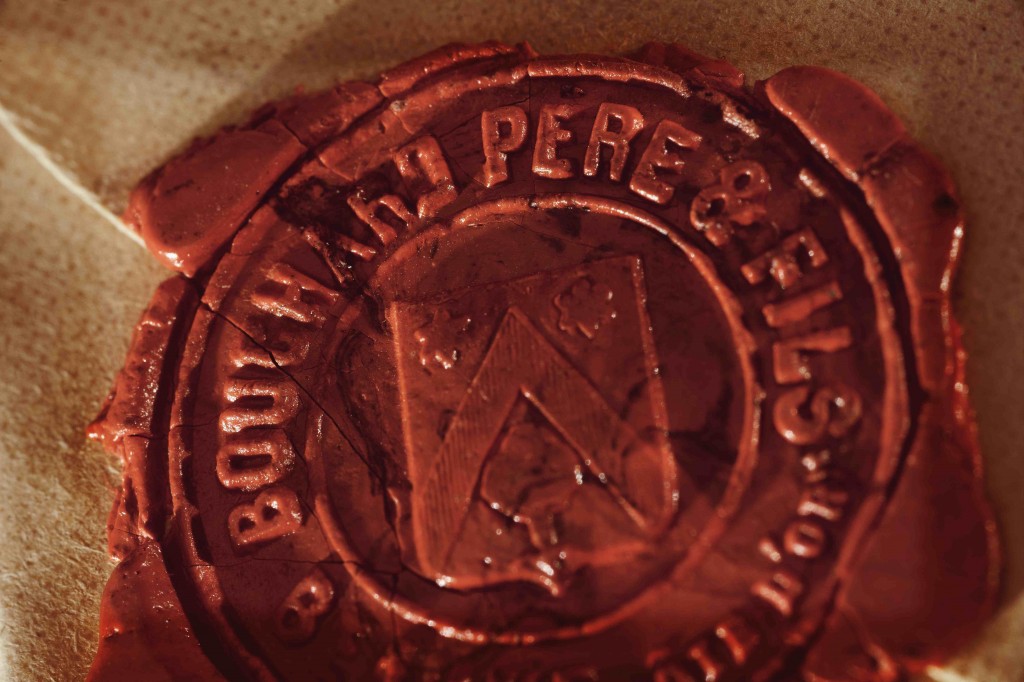 Photo Credit: www.bouchard-pereetfils.com
On March 19, 2014 Luc Bouchard was in Vancouver for his annual visit showing 37 different bottled wines of Bouchard Pere from the difficult conditions in the 2012 vintage. Another short crop like 2010, 2011, and 2013. Vine development was slowed by a cooler wetter April, May & June (flowering in second week) with hail (especially in Cote de Beaune above Puligny, Pommard, Monthelie, and Volnay) end of June and beginning of August. Concerns with mildew as well as coulure and oidium but mid-July on the weather showed improved warmer drier conditions with an especially sunny August.
Approached the tasting with mixed thoughts but delighted to get a feel for the 2012 Burgundy vintage and especially this spotlight on the Bouchard Pere wines. They have Villa Ponciago in Fleurie with Beaujolais-Villages fresh acidic, la Reserve heavier fruit at 21hl/ha covering the acidity well, and successful Cuvee les Hauts du Puy using 30-35% whole clusters with less time on the skins, less punching down & more pumping over for a smoother tannic structure.
Reds showed better & cleaner than I anticipated (Gevrey Chambertin AC more gamey) using some riper whole clusters and all with reduced new oak. Impressed with the very small crop of old vines on rocky clay in Volnay Caillerets Ancienne Cuvee Carnot so clean and elegant with Luc commenting that in 2012 it shows as "an iron fist in a velvet glove". Interesting to compare it with the very small production Pommard Rugiens 1er cru (Grand cru wannabe) on limestone making the tannins seem somewhat drier and with broader fruit. Vosne Romanee Les Suchots has more vanilla from the higher 55% new oak bottled February 6 but all class not far off the 1990 quality. The Monopole Beaune Greves Vigne de L'Enfant Jesus harvested first as usual on September 17 when Luc says there is "no mud on your shoes" has 25% full cluster which is more than usual giving good fruit and balance. Grand cru minerally Le Corton, fragrant Echezeaux (33% new oak, 30% whole cluster & February 10 bottling), spicy Clos Vougeot, and especially impressive Chambertin Clos-De-Beze (38% new oak, 34% whole cluster, & February 12 bottling) showed more weight and concentration.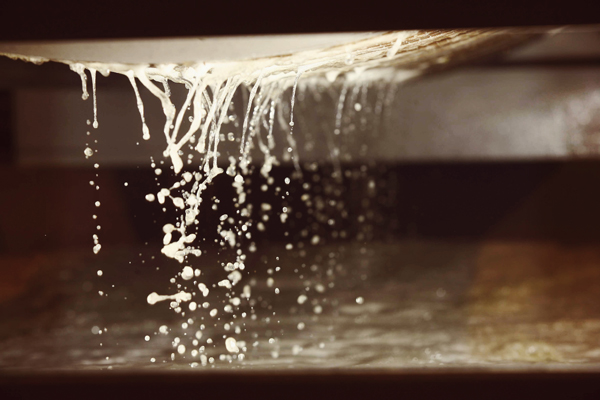 Photo Credit: www.bouchard-pereetfils.com
Whites were  more variable. Weather favoured Cote Chalonnaise with easy drinking, round forwardly Macon-Lugny, fuller more aromatic Rully, delicate more precise value Montagny 1er cru and rich 50% barrel fermented Pouilly-Fuisse. Talented winemaker Philippe Prost wisely reduced the pressing process in 2012, used less new oak, and more de-stemming to avoid having the wines show too much green vegetal character because of too many stems when there were less berries per cluster than usual from low yields. Chassagne Montrachet Morgeot has extract but forwardly soft while Meursault Genevrieres more generous than the underrated tight 2010 but is consistent with that usual finesse picked September 21 with only 13% new oak and bottled December 4, 2013. Also first vintage from a new grower contract for Puligny Montrachet Les Combettes, delicious Corton Charlemagne, and vines from all 4 terraces of Chevalier Montrachet in 15% new oak and by far the highest acidity of 4.3 but doesn't show it because of the intense concentrated exotic mandarin fruit.
Encouraged there are some good 2012 wines to be purchased but they may be difficult to find as well as expensive because of the small crop and in Canada the deteriorating dollar.

Loading ...