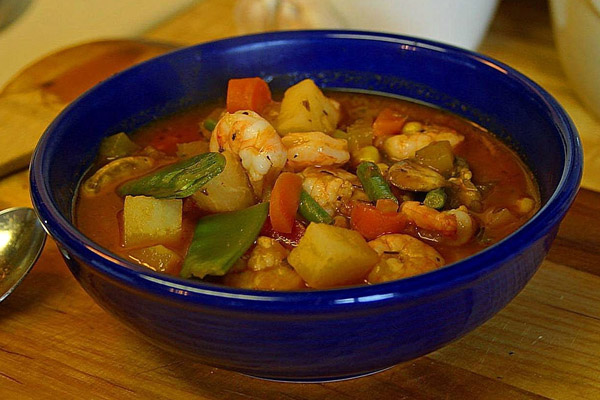 Judged on November 20, 2013 the 6th Annual Ocean Wise Seafood Chowder Chowdown for this popular fundraiser at the Vancouver Aquarium (www.vanaqua.org) to support their continuing fight for sustainable seafood (www.oceanwise.ca). Blogged earlier in my May 27 posting about the wonderful work being done by Ocean Wise. Lots of recipes were submitted by British Columbia restaurants and after some earlier preliminaries a select 13 entries arrived for the finals to be judged by us and the 600+ enthusiastic patrons. Each was paired with a unique craft beer chosen by the chef to complement their dish. The People's Choice vote was won by Chef Ned Bell of Yew in the Four Seasons Hotel using humpback shrimp, all local cranberries, hazelnuts, apple relish, corn, purple cauliflower in a base of pink peppercorn 35% cream. Winning the judge's vote for the second consecutive year was Chef Chris Whittaker of Forage with an exact repeat encore of his very successful menu item of Creamy BC Spot Prawn Chowder. Many chefs utilized in the mix some of our great Dungeness Crab even serving it in the empty crab shell – and of course lots of clams and clam nectar. Surprised so many chefs still feel the need to use flour or potato starch to thicken.
Lots of questions raised again by me during the judging as to what is required to make an outstanding chowder. Certainly in this criteria were some of our scoring items of clean delicious taste, aroma, appearance, presentation, creativity, prep & delivery (warm, seafood intact, good textures), beer pairing (Chablis or crisp Sauvignon Blanc also would have worked well with many of the chowders except the spicier ones which needed Gewurztraminer). Every year sees submissions of over 90% creamy New England style and hardly any tomato-based Manhattan styles. One bowl of rich creamy chowder can be satisfying but when you are trying so many in a row your palate really appreciates the change-up of a more refreshing tomato character – and in previous years even tomatillos!
Please give us your wisdom on what makes for you a great chowder. Vote whether you prefer New England vs. Manhattan – not a football match!

Loading ...