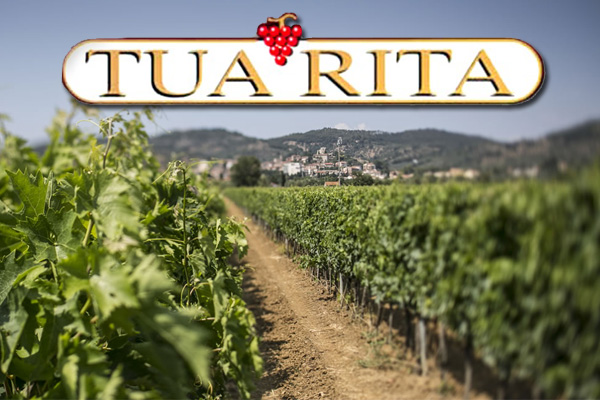 Photo credit: www.tuarita.it/en
Dinner in Vancouver last week with Paola Banchi Branch Manager for Tua Rita (www.tuarita.it/en) made me reflect on the geographic expansion of Tuscany. Used to think only in terms of Chianti and those wines focused on the savoury sangiovese grape variety. Then came the IGT (Indicazione Geografica Tipica) wines and Bolgheri "Bordeaux in Italy" with Sassicaia, Ornellaia and those other Super Tuscans. Now we can enjoy many wines from Maremma on the coast 30-40 kilometres south of Bolgheri and their sub-regions including Suvereto (Province of Livorno) again using cabernet and merlot to advantage. However there is still really top values from there with riper Morellina (local name for sangiovese) di Scansano. Look for them.
A leader of this region is definitely Tua Rita established in 1984 who released their first vintage in 1992. They have densely replanted with up to 8500 vines/hectare. They have clay soil parcels mid slope suited to the Bordeaux varieties and particularly merlot for their classy Redigaffi. However they can also be successful with sangiovese which usually doesn't like excessive heat because of the moderating strong winds there and the very cool nights. Current winemaker Luca D'Attoma is having success with these Tua Rita wines:
1. LODANO: Small production (3000 bottles) white blend of gewürztraminer, riesling, and chardonnay. Also PERLATO white trebbiano, ansonica, and vermentino.
2. ROSSO DEI NOTRI IGT TOSCANA: Entry level red with sangiovese (usually 50% of the blend with no new wood to keep it fresh), merlot, cabernet sauvignon, and syrah all for drinking young. Tried the similar conditions of 2008 & 2011 and the denser 2012 benefiting from 86 days of no rain till harvest.
3. PERLATO DEL BOSCO IGT TOSCANA: 100% sangiovese (blended with cabernet sauvignon till 2011) using big casks (35-52 hl) for this delicate sensitive to oak variety. Young flowery nose of 2011 with more balsamic cherry notes than usual violets of sangiovese. Wonderful food wine.
4. GUISTO DI NOTRI IGT TOSCANA: Named for where the cellar is situated their 2012 is their 20th anniversary with a specially designed label. Best cabernet suavignon, merlot and 7-8% cabernet franc. Tried open dramatic fragrant complex 2008 and the more closed balanced 2011. Not filtered and is made to age 20 years.
5. SYRAH IGT TOSCANA: Planted in the 90s but first single variety vintage was 2001. Impressed by the great incredible fruit bouquet of 2008 (97 points in Wine Advocate). Using less new oak now for each vintage. Small production (even less in difficult years) with less than 1000 bottles in 2010 increasing to 3300 in masculine 2013.
6. REDIGAFFI IGT TOSCANA: This 100% merlot initiated in 1994 is named after a small stream running through the estate and is one of the world's greatest wines. Paola appropriately calls it "an elegant lady with a long neck". Wine Spectator gave the 1997 100 points & 2000 got 100 from Parker. I have tried most vintages and though 1997 & 2000 were outstanding I vote 1999 the best with 2001 a close second. I also put a vote in for 2006, 2009 and 2012 as well. Tried the delicious 2008 drinking forwardly and the more classical 2010. A treasure.
---
You might also like:

Loading ...