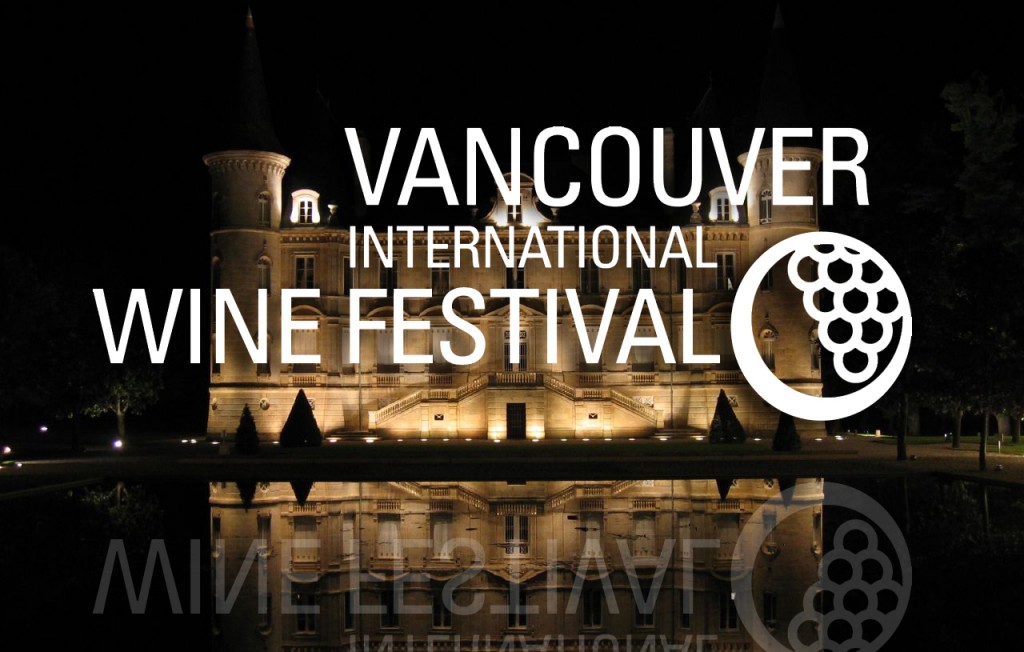 By BillBl [CC BY 2.0], via Wikimedia Commons
Just attended along with 23,000 others our educational 36th annual Vancouver International Wine Festival #VIWF showing 1,750+ wines representing 14 countries over 8 days. The theme country this year was France represented by 52 wineries and there was also a special focus on bubbles. 177 wineries (with principals attending) gathered together in one room showcasing their wines over 3 days as well as 54 other special events including a Gala Auction.
One highlight was a wine tasting of Chateau Pichon-Longueville Baron (PLB) conducted by Christian Seely. I mentioned in my blog last week how well their 89 just showed and I did a spotlight on this property last year on February 18, 2013. However thought I should update that profile for the newer vintages presented here together with the special insights of Christian Seely provided at the seminar.
PLB was acquired by the AXA Insurance Group in 1987. Christian Seely personally is celebrating 21 years with AXA the first 7 spent at Quinta do Noval in Portugal. Since 2000 he describes himself as "an Englishman in France managing a French vineyard seeking out that elegant harmonious terroir". He praises his corporate owner as using a family mission approach with a perspective for long term capital value appreciation rather than yearly profits which helps him with his quality decisions. In 2006 he requested an expensive expenditure for a second barrel cellar. He was asked what is the investment return and his simple answer was "the tannins will become finer" – by no longer having the casks 4 high and with better working conditions. It was approved.
1990: Started the tasting with the oldest the great 1990 composed of 63 cabernet sauvignon (CS)  & 37 merlot (M) at 67hl/ha yield ("maybe more – if reduced to 45hl/ha would show more ripeness in the mid palate now") still showing freshness, texture and complexity – compared with the hot tropical exotic spicy wilder 1989 twin tried twice last week.
1996:  Higher CS 80% & 20%M but very high yields and less selection. Since 2000 have made much less of their Grand Vin with lower yields and better selection. 72 total hectares of vineyards with 38 of them having that very special old vine CS grown on a plateau of gravel. Grand Vin in 1996 at 385,000 bottles now reduced to 170,000-190,000. Before 20% or so of production was going into the second wine Les Tourelles de Longueville (that also includes more M grown on the more suitable richer soil) but now it is about 50%.
2001: 70CS, 27M & 3cabernet franc (CF) that is not spectacular like 2000 but "relatively cool conditions resulted in a classic and underestimated wine at only 36hl/ha".
2003: 65CS & 35M very hot dry variable atypical conditions but a most successful open exotic PLB harvested early September 11 at a reasonable 30hl/ha and even less on the Grand Vin plots with roots deep in gravel seeking out nutrients compared to their sister property Petit-Village in Pomerol where M grapes on shorter roots in clay shrivelled on the vine. At PLB two pickings first an elimination pick and then a 2nd perfect pick for an almost "Napa wine in Pauillac". Acidification was allowed in 2003 but PLB didn't do so.
2005: 64CS, 33M, and 3CF with 3 distinct orderly pickings & everything perfect for a classic vintage. Wonderful freshness and just starting to open up again but needs at least another 5 years to resolve the still evident tannins.
2009: 67CS & 33M Hot summer where everyone was euphoric during a perfect harvest. Even winemaker Jean-Rene Matignon (since 1985) commented "at least I lived through one great year in 2009". Wine is showing an extraordinary ripe exuberant personality. Lots of sunshine with the average temperature 2 degrees higher than 2010. Also tasted their second wine Les Tourelles de Longueville in 2009 with only 25%CS and higher 60M & 15CF which was soft, herbal attractive and forwardly but so different from the Grand Vin.
2010: 79CS & 21M Cooler than 2009 but lots of sun resulting in just as good and probably a better year. Not as seductive but discreet showing enormous depth complexity, and precise structure ("more tannic structure than 2005 but less evident because of the purity and freshness of the fruit masking those tannins"). Another quality year of different twins but I got the impression that this may be the Christian Seely favourite. Mine too!
Do you prefer the riper exotic forward styling of the 2003 & 2009 vintages or the harder more classic styling of the 2005 & 2010 vintages?

Loading ...